Daily Rewards
Basic Earnings
You earn 200 credits every time you do the t!daily command.
Giving your daily to someone else using t!daily @someone gets them an extra 50-200 credits.
Dailies can only be claimed once a day.
Reward Streaks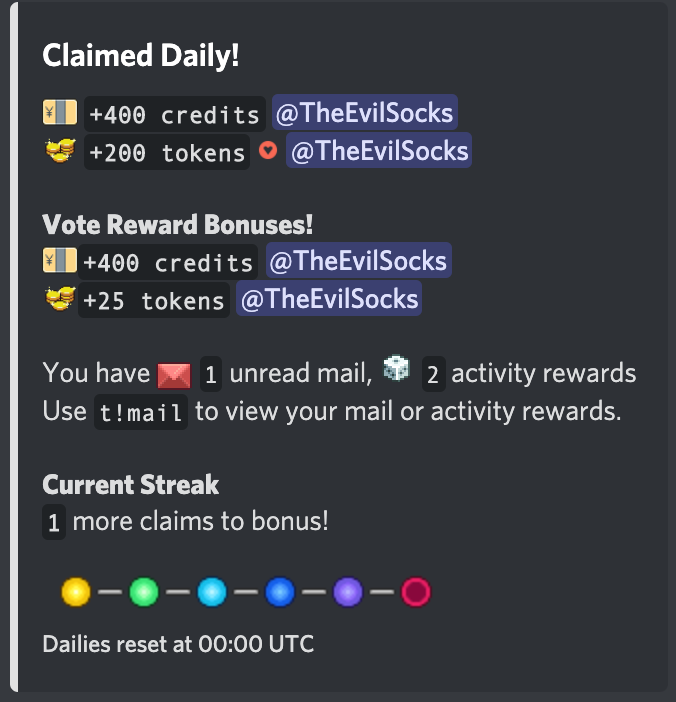 How it works:
Earn bonus tokens by claiming your daily consecutively for 5 days.
The daily reward streak will be broken if you miss a claim.
Receive bonuses to the amount of credits and tokens earned from each daily by voting or being a supporter subscriber.
Daily Quests
Earnings
Type t!quests 1 to access your list of daily quests.
You earn between 150 and 350 credits per daily quest completed.
Complete 4/5 of your daily quests to earn some bonus tokens.
Daily quests can only be completed once per day, and become available again at 0000UTC.
Daily quests are randomized every day.
Voting Rewards
Basic Earnings
You earn 200 credits and 10 tokens everytime you vote.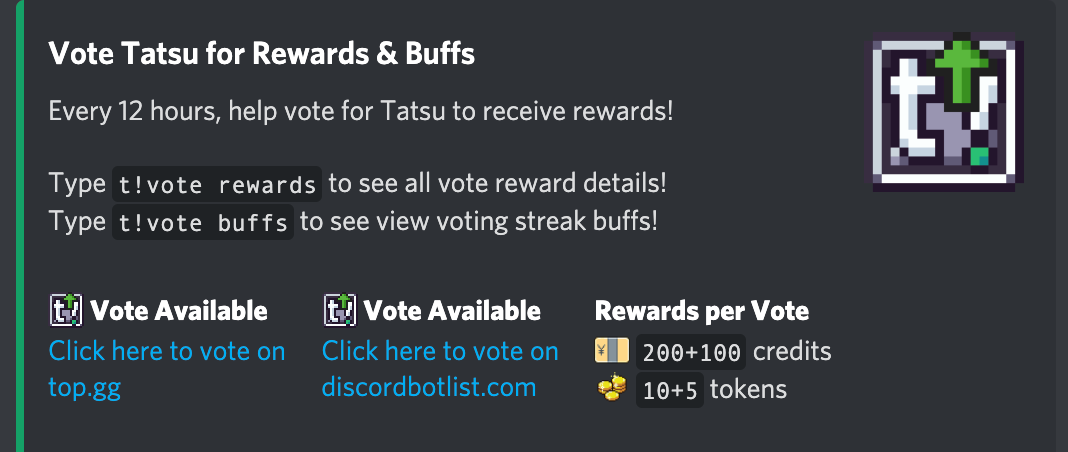 How it works:
Type t!vote to check your vote summary.
Click on either of the vote links to vote for Tatsu.
Credit and token rewards are automatically added to your t!wallet
Supporters get a bonus to the vote rewards received.
You can vote a total of 4 times every day.
Recurring Vote Rewards
After you earn a recurring reward, you can claim items using t!mail claim all

How it works:
Accumulate enough votes to receive rewards.
After you have earned a reward, its progress is reset so you can complete it again.
Monthly Vote Rewards
Accumulate enough votes to receive an exclusive monthly item that will be rotated out for a different item the next month.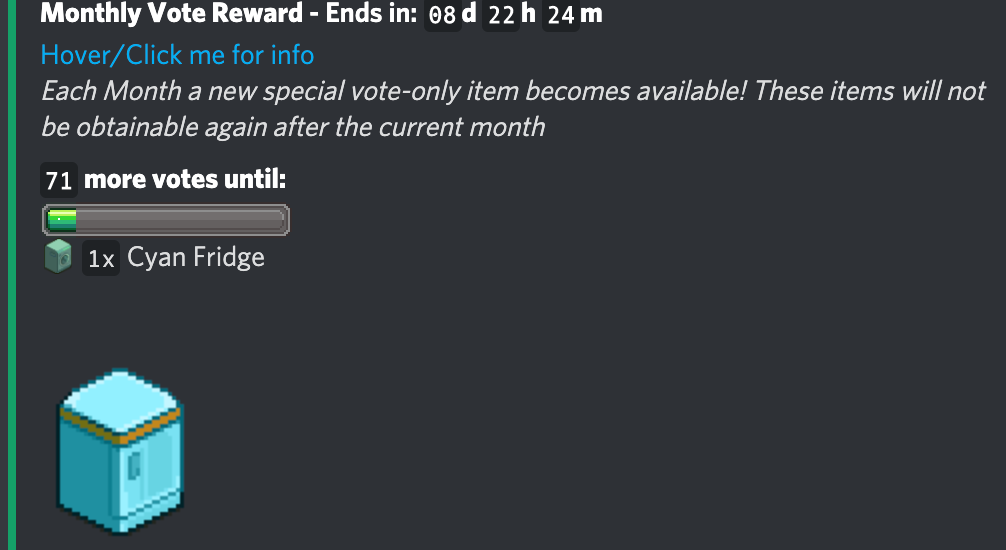 How it works:
Reach the required amount of votes to earn the exclusive monthly vote reward item.
Monthly vote reward changes at the end of every month.
Voting Streak Buffs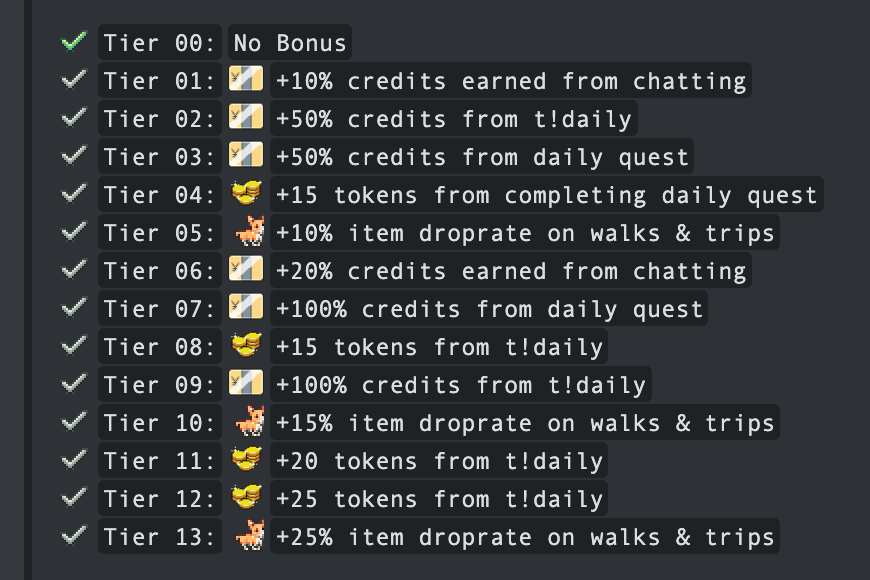 How it works:
Type t!vote buffs to check your current buff tier
Voting continuously every day gives you buffs that affect your overall earning power.
Missing one day of voting will reset your buff levels to 1, unless you are a Supporter.
You tier up every 2 votes that you make.
Walking Pets
Chatting in Servers
Purchasing Tokens